A MIDSUMMER NIGHT'S DREAM
"Tim Dugan is terrific as Bottom making him a man vulnerable to his personal insecurities without having his compensating vanity become irritating. " Saratogian-2017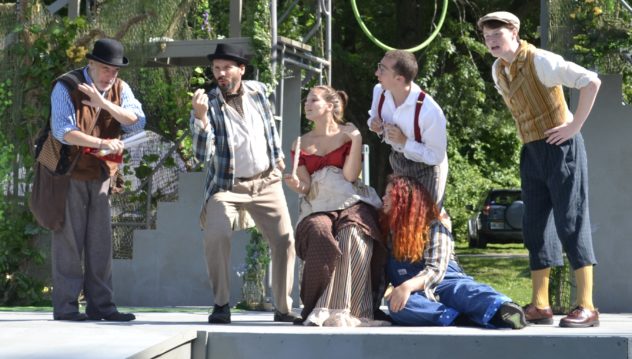 SHIPWRECKED!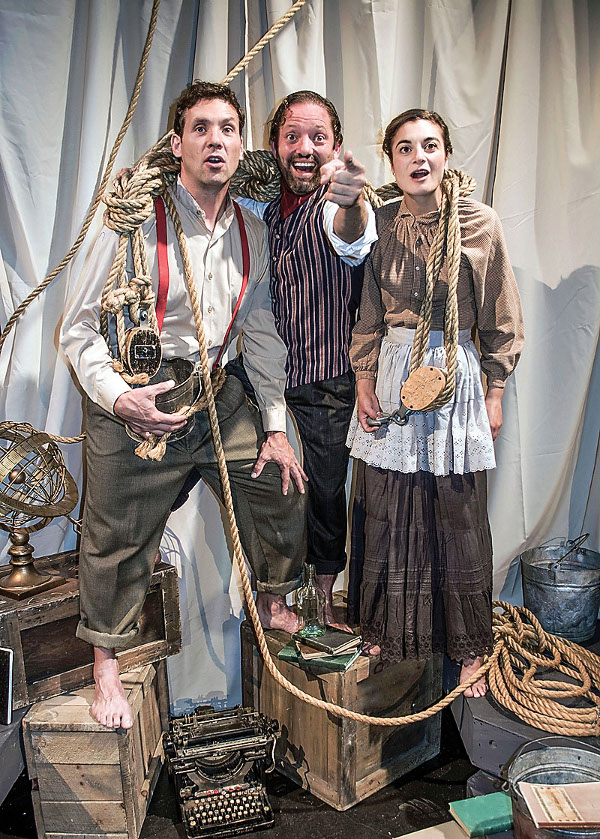 "Saratoga Shakespeare's 2015 Shipwrecked! featured Tim Dugan, outstanding in all his creations, stealing every scene he was in. Dugan did yeoman work creating all the sounds of London-sea-Australia live just off-stage but in view of the audience, but it was his focus, his integrity, and his honesty with which the whirlwind of characters he created and his acting with the audience that became the sail which made the 90 minute running time fly by. While each of Dugan's characters was distinct and personal (from Queen Victoria to cannibal, from 11-year-old boy to disdainful journalist unearthing the fraud that Rougemont was), Dugan's Bruno the dog was an audience favorite, and even cat fanciers shed a tear when Bruno died. Dugan's talent deserved his applause, and Saratoga Shakespeare's first indoor production was all the better for it."
-Metroland-Best of 2015
LONG LIVE THE LITTLE KNIFE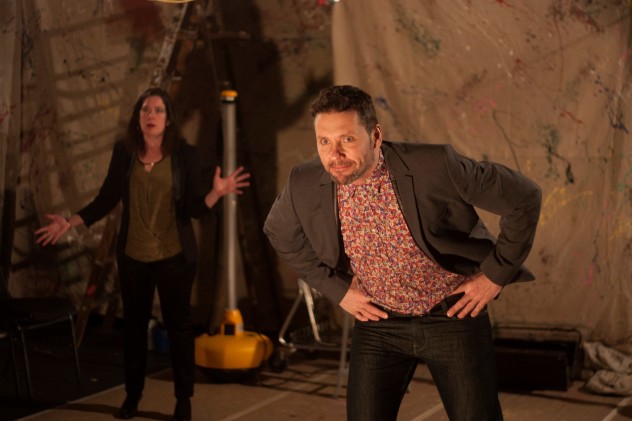 "Burns and Dugan are so amusing and enthralling in their performances as con artists Liz and Jim, and in their imitations of all the other characters in their recounted tale, that we are tricked into forgetting that they are actors, not forgers telling their own true story. In so doing, a self-referencing theatrical layer is woven into the theme of cunning, giving a nod to Boccaccio's famous concept "Ars simia naturae" ("Art imitates life") and putting the double in double-cross."
-Phindie 2/2015
BENGAL TIGER AT THE BAGHDAD ZOO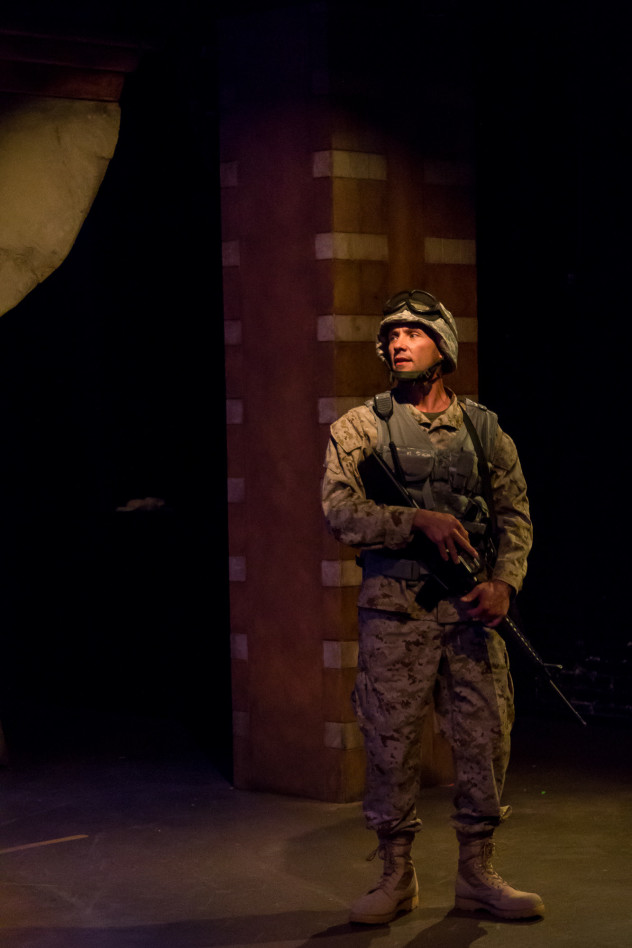 "Dugan's Tom is the most realistic character and the one who proceeds throughout "Bengal Tiger" with a firm and consistent purpose. Even his approach to playing a dedicated, if self-serving, soldier is impeccable."
"Tim Dugan is strong in the part for Temple Theaters. He provides a solid core of authenticity to Joseph's ambitious piece that blends fantasy and the supernatural with stark, unattractive reality, not only about vestiges of war, but about human nature. Dugan's Tom is a character you want to see succeed."
-Neal's Paper 9/2014
MACBETH
"Tim Dugan gives a riveting performance as the title character in "Macbeth," Saratoga Shakespeare Company's 15th annual production.
Paired with an equally good Amy Prothro as his wife, Lady Macbeth, Dugan creates a man whose ambition is spurring him to be king, but whose conscience objects to the bloody path it will take to get there. Virile in presence and possessing a beautiful facility with Shakespeare's language, Dugan is captivating to watch, and he and Prothro imbue their scenes together with genuine heat."
-Albany Times Union 7/2014
DOUBT
Tim Dugan is a vulnerable, challenged Father Flynn. His good looks make the accusations plausible but his strength and even his self-challenges bring us slowly into the concept of doubt. His work here is about the finest I've seen an actor deliver in this role.
-Berkshire Bright Focus 6/2014