TEACHING: Tim is passionate about creating an environment that prepares his students to be skilled critical thinkers and problem-solvers, highly effective collaborators, passionate risk-takers, and versatile, flexible and thoughtful citizens who feel more confident celebrating their own unique voice.
He champions a theater artist's generosity of spirit to work cooperatively and creatively within a diverse ensemble, inspiring students to advocate for each other's process and growth. In addition, having taught for close to twenty years, Tim provides effective learning strategies to meet academically diverse students.
The teachers that have had the most impact on him are the ones who demonstrated a passion for their discipline, who were inspired and who continued their own education by working professionally and continuing to train. Whether through his experiences as an AEA actor performing in plays, being an Associate Artistic Director/Director of Education of Saratoga Shakespeare Company or the immersion in actor training he received while pursuing his MFA at Temple University, Tim embraces the notion of ongoing professional development.
Some classes Tim has taught are:
Michael Chekhov Technique-Acting II
Acting I
Voice for the Actor (Fitzmaurice Technique)
Senior Seminar
Intro to Theatre
Theatre History
Fundamentals of Acting
Art of Acting (Honors)
Audition Technique
Shakespeare
Playwriting
PHILADELPHIA YOUNG PLAYWRIGHTS: Tim is a Teachi

ng Artist with PYP working with elementary, middle-school and high school students in the Cheltenham School District using playwriting as a tool to enhance students' communication, collaborative and creative skills. Most importantly, it offers them an opportunity to develop and celebrate their own unique voices.
STUDENT TESTIMONIALS: I am extremely honored to have had the pleasure of working with Tim. His enthusiasm with each and every class never ceased to amaze me and I've learned a tremendous amount about myself as an actress as well as a person from taking the class with him. He is super talented and encourages, as well as challenges, his students to be daring, free, and supportive of themselves and others through their craft. The environment in which he creates is a complete safe zone for students to work and hone their skills. By the end of the semester, I could not have been more proud to witness my own growth plus my classmates'. All that I can say is, thank you Tim for an unforgettable class experience!-Simone
I feel extremely lucky to have met and trained with Tim at Saratoga Shakespeare Company. His passion for the work inspired me to give 110% during each training session and rehearsal. Tim created an extremely safe space through his respect for his students and the text. He took the time to learn our strengths and trepidations and then encouraged, challenged, and supported us to grow as actors and people.-Arielle
"I chose to learn from the best. Tim made my experience at Temple one that drove me to find my passion in acting and performing. His Art of Acting class was an intense roller coaster of acting fundamentals that gave me, as well as others in the class, a creative outlet to practice our skills in a controlled space. I will never forget the activities, lessons, playful warm-ups, and friends that I have gained from his course. Thank you!" –Binh
"I am grateful to have gained a deeper understanding of acting techniques and an appreciation of our art I didn't know I had forgotten. I am now more confident to be the actress I have dreamt of becoming and an artist I am proud to introduce to our peers. Tim's class reminded me of why I love our profession! If other students took advantage of the opportunity to learn under his guidance, the potential for young talent would double….it has greatly affected not only my work, but my life as well." –Marilyn
"Tim made me realize why I am studying theater in college. The techniques he taught and exercises that we did in class were fantastic and made everyone in the class not only become a better actor, but also have fun while doing it! Thanks for the wonderful feedback and opportunity for me to learn so much more about acting."–Joe
"The energy, enthusiasm, and professionalism that Tim expresses in an educational setting are unparalleled to any other I've experienced. He holds his students to a high standard that challenges, encourages, and excites them at an inspiring pace. I am lucky to have learned from such a kind, intelligent, and committed artist. Tim is truly one of a kind."-Raya
2016 Much Ado About Nothing Saratoga Shakespeare Company
2013 Green Show-Merry Wives of Windsor Saratoga Shakespeare Company
2012 The Drowsy Chaperone John Sayles School of Fine Arts
2011 Noises Off John Sayles School of Fine Arts
2011 10 by 10-Original Short Plays-Dance John Sayles School of Fine Arts
2010 Over The Tavern John Sayles School of Fine Arts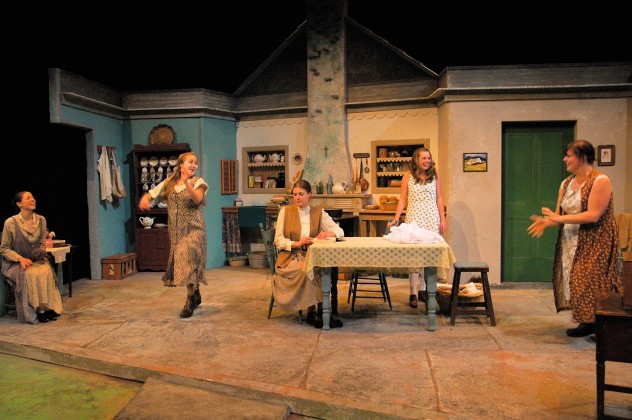 2010 Dancing at Lughnasa Union College
2009 You Can't Take It With You John Sayles School of Fine Arts
2009 10 by 10 – Original Short Plays-Movies John Sayles School of Fine Arts
2008 10 by 10 – Original Short Plays-Music John Sayles School of Fine Arts
2006 Crumbs From The Table of Joy John Sayles School of Fine Arts
2006 10 by 10 – Original Short Plays-Time John Sayles School of Fine Arts
2004 The Taming of the Shrew John Sayles School of Fine Arts
2003 The School for Scandal John Sayles School of Fine Arts
2002 Crimes of the Heart John Sayles School of Fine Arts
2001 Solving Shakespeare John Sayles School of Fine Arts
2001 Dancing at Lughnasa John Sayles School of Fine Arts
2000 The Crucible John Sayles School of Fine Arts
2000 10 by 10 – Original Short Plays-Mothers John Sayles School of Fine Arts
1999 Flyin' West John Sayles School of Fine Arts
1998 A Raisin in the Sun John Sayles School of Fine Arts